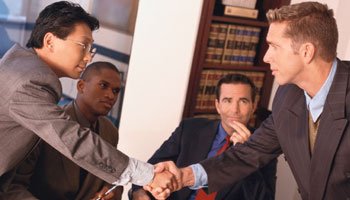 By Dr. Justin Wood
Business mediation works and here is a short story that represents a real scenario that has happened many times through professional mediation.
At First, Things Were Going Smoothly.
Imagine two business partners come together to create a new startup. In the beginning, things run smoothly and the company begins to see success. Through coming up with ideas together and running the company smoothly, the partners are able to expand their business, start generating revenue, and add employees.
Until Business Took a Turn.
As the company begins to grow and business expands, the partners begin to see that the rate that they were initially growing was not sustainable. One of the partners has a radical idea to change the direction of the company and lists out a plan that details how company funds need to be spent. The other partner completely disagrees and states that the company needs to take a different approach.
Legal Battles Tearing the Company Apart.
For months, both partners argue about how to change the business and turn the company around. Employees begin to notice the tension between the partners and things begin to escalate. Both partners start seeking out legal counsel to take control of the company, spending thousands of dollars to hire attorneys and wasting months in a back-and-forth battle that no one was going to win.
A Mediator was Used to Salvage the Business.
At the suggestion of a colleague, mediation was recommended to the two partners. Instead of continuing to spend thousands of dollars to go through the court system, which could potentially take years, the partners decided to use a mediation service for their dispute.
By working with a third-party neutral mediator, both partners were able to work out a fair agreement that was practical and left both of them content with the decision. The company was able to continue, the two partners were no longer fighting, and business was better than ever.
Professional Business Mediation Works and Is Available Now!
PhloxADR is a professional mediation service that helps parties reach a fair agreement over a dispute. Instead of dealing with the tension and pressure of litigation, PhloxADR can help resolve a conflict so that relationships are not destroyed. Both parties can explain their side of a situation and a fair agreement can be achieved.