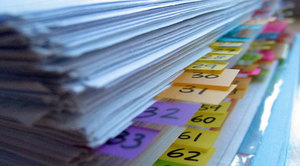 By: Dr. Justin Wood, Th.d, CJME
Alternative dispute resolution techniques may be used at various stages of a matter and even before anything makes its way to the court docket.  You do not have to wait for a matter to be filed in court to seek alternative dispute resolution techniques.
Settlement is traditionally discussed at the following points in a court case:
~after the pleadings, but before discovery;
~after certain essential or expert discovery is completed;
~after all discovery is completed; and
~just before trial.
Before entering any type of meditative process once it is on the court docket, there must be sufficient information available to warrant an interest in settlement as well as enough data to assess the approximate value of a settlement.  Discovery does not have to be completed, and limited discovery may continue by agreement of the parties to help facilitate the settlement process.
A dispute is ready for mediation when the parties are ready to discuss settlement, or if settlement discussions have been or appear likely to be unsuccessful and a professional mediator is needed to help the parties reach an agreement.
We are happy to meet with you and discuss how the mediation process can help you resolve your dispute. Please contact us for a consultation.