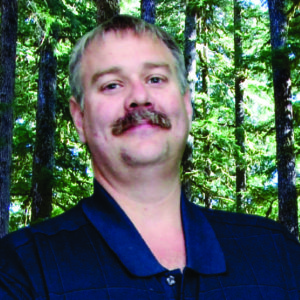 ---
BACKGROUND EXPERIENCE
20 Years ADR Experience
Computer Programming
Robotics and Ai
Data System Analysis
Management  (2 – 800+)
Business Consultant
Business & Ministry
Construction & Lanscape
Mid and Heavy Equipment
EPA Certified Contractor
ODAFF Certified Contractor
EXTRACURRICULAR
ABA Liaison to Law Schools

Mediation
Ombudsman
ADR Ethics

ADR Law Firm Consultant
Law Student Consultant

ADR Ethics
Mediation
Church Conflict

ADR Instructor
Ethics Consultant
Dr. Justin Wood,
Th.d., CJME
---
I am a problem solver specializing in mediation and arbitration of complex Business and Family matters where I desire to bring you my very best.  With a background in business and ministry my experience with Church / Ministerial disputes prove invaluable with large group conflicts.
Management trained since age 17, I think outside the box seeking new ideas and new ways to accomplish the task, if the current methodology is not viable or palatable.
A strong computer programming background accentuates my analytical and theoretical skills, which allows me to find solutions to complex issues.
Working background in business with years of experience have developed my practical skills to reinforce my conceptual thought processes. This keeps me grounded in reality by knowing a solution MUST work in the real world for it to be "the solution".
Fortifying myself with training and experience while surrounding myself with very competent knowledgeable professionals, I am forced to constantly seek higher standards.
My clients benefit from my hard work by knowing that I will not give up when it gets tough, I roll up my sleeves to get down to business.
America Bar Association (ABA)
Dispute Resolution Section

—> Mediation Committee
—> Arbitration Committee
—>Corporate ADR Committee
—>Court ADR Committee
—>Ethics Committee
—>Ombuds Committee

Family Law Section

—>Domestic Violence Committee
—>Ethics, Professionalism & Grievance Committee

Science & Technology Law Section

—>Artificial Intelligence & Robotics Committee
ADRHub – Creighton School of Law
Nat'l Assoc. for Community Mediation
Robotics, Artificial Intelligence , and Law (RAIL)
Oklahoma Bar Association (OBA)

Dispute Resolution Section
Family Law Section

Oklahoma Early Settlement Program (OESP)
Texas Association of Mediators (TAM)
Heartland Mediation Association (HMA)
Association of Missouri Mediators (AMM)
Texas Mediator Credentialing Assoc. (TMCA)
Great Plains Mediation Arbitration Assoc. (GPMAA)
SW Conflict Resolution Network (SWCRN)
Harvard School of Law 

Program on Negotiation (PON)

International Academy of Mediators (IAM)
Association for Conflict Resolutions (ACR)
Association of International Arbitration (AIA)
EDUCATION
Doctorate in Theology
BS – Criminal Justice Management & Ethics
Computer Programming
Business Management
---
ADR TRAINING
ADR Services International

Civil Mediator
Family & Divorce Credentialed Mediator

Oklahoma Supreme Court

Civil Mediator
Family & Divorce Mediator

Oklahoma Bar Association
SUPPLEMENTAL
Restorative Justice
Domestic Violence
Child Abuse
Sex Trafficking
---
ADR CREDENTIALS
TMCA – Distinguished Mediator
GPMAA – Superior Mediator
GPMAA – Superior Arbitrator
SWCRN – Mediator
SWCRN – Arbitrator
Oklahoma Supreme Court Mediator
Texas Supreme Court Mediator
Kansas Supreme Court Mediator
Missouri Supeme Court Mediator
---
Required Yearly Training
15 – MCLE in Mediation
5 – MCLE in Arbitration