Full Arbitration Hearing has great customization and all the features anyone needs. These hearings may span a few days in smaller cases up to several days in very large cases. These cases are commonly led by attorneys or someone who is familiar with motion and brief submission.
Mediation is recommended prior to starting any arbitration as to resolve the dispute or any part of the dispute that can be reduced to agreement. This limits your scope which effectively reduces your dispute breath and focuses your attention to the matters that can not be resolved; in turn saves you time and money.
All Ad-HOC arbitration hearings

Ad-HOC means that the contract or agreement did not spell out guidelines, rules and limits for the arbitration and thus are created by the parties during the Pre-Trail Hearing.

start with a pre-trial hearing which has the ability to utilize a separate mediator to work out an agreement on the guidelines and/or any details prior to the start of arbitration. We can provide a list of mediators for the parties.
The pre-trial is not confined to a time limit, unless the parties agree to a limit. All witness limits, document limits, evidence presentation, site visits, etc. will be determined through the pre-trial hearing; unless limited via contract agreement.
This type of arbitration can be amended during the hearing to include additional site visits, witnesses, mediation, etc. via motion with affirmation from the arbitrator. A panel of arbitrators may also be utilized with the Chairman being selected by the agreed party selected arbitrators

In a 3 panel arbitration each party selects an arbitrator from the approved list then the two arbitrators appoint a chairman.

.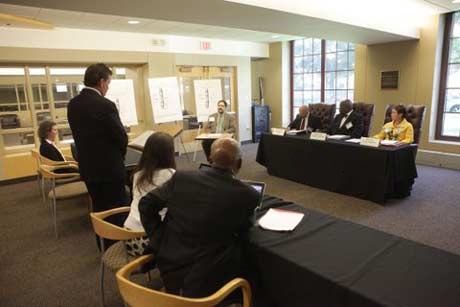 Typical (3) arbitrator panel with both sides using attorney for the proceedings.
You are allowed support persons to help you with papers, displays, etc. if needed.
---

Video Conference Hearings, Witness Testimony, and on-site video may be allowed to present evidence.
---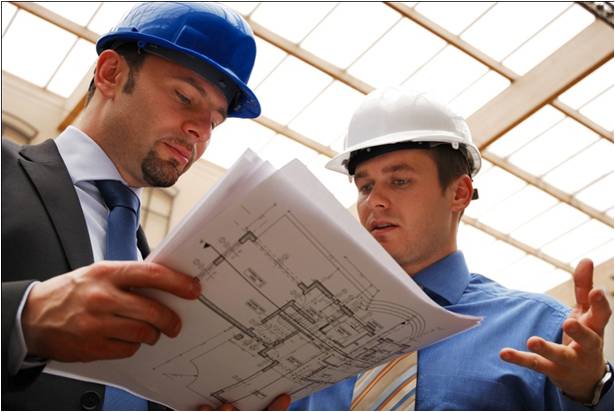 Site visits may be used, common in construction and real estate arbitrations, to better understand and explain to the arbitrator or the panel what has transpired.
Better Options Through Arbitration
Arbitration hearings give you options that are not part of a court room hearing. We can accommodate travel to perform site visits; hear witnesses that cannot appear due to injury, illness, etc. via in-person or video; arrange hearings in different locations or even completely via video conference; and customize the hearing around the dispute.
Arbitration is the most formal alternative dispute resolution option but with the functionally that is updated to today's times.