Divorce is very personal and difficult with all the emotions, moving, change, and when you put children in the middle; it magnifies the problems. We have resolved hundred of divorce cases and understand what all is involved and the stress both sides are under.
We are here to assist you through this difficult time providing you with an unbiased non-judgmental view point. We help open communications, find solutions and most importantly focus on what is best for the child and you.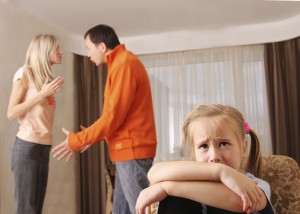 This page specifically handles divorce both matrimonial

Married by a judge or clergy and having a marriage certificate

and common law

Living together acting and presenting yourselves as a married couple.

marriages. More specific information on Child Custody

Setting up co-parenting time and legal responsibilities.

and Child Support

An amount of funds to support your child's part of expenses (IE: rent, food, clothes, etc.)

and Post Divorce Modifications

Modifications to an agreement or order after the divorce or paternity case has been finalized due to some drastic change in circumstances.

can be found with the links to the right side.
Divorce, whether matrimonial or common law is handled very closely the same and many of the same issues need addressed.  All marriages MUST be signed off by a judge whether you argue it out in court spending thousands or peacefully in divorce mediation and present the judge with your final agreement for his/her signature.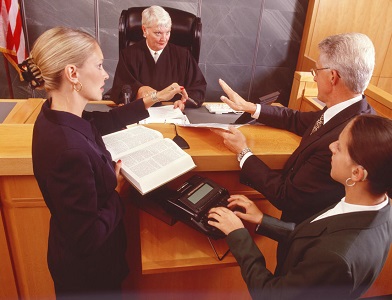 Rarely able to say much of anything
No exploring options
Very little negotiating
Your opinion doesn't matter
Your the only one not getting paid that day
Divorce Mediation helps you work through these issues and address everything a judge will want resolved, peacefully.
You're in control of everything
We explore all options presented
Negotiating to find your best option
Your opinion will be heard
Conferences around your schedule
Below is a general list of everything the judge will want handled.
Property Division

Property division in divorce is usually the first step to get resolved as it sets the table of where to go. This generally entails; furniture, vehicles, pictures, appliances, boats, planes, tractors, jewelry, coin/stamp collections, clothes, lawn equipment, pets, and any other item you have purchased; together or separately.

If you have talked to an attorney, you will notice that they separate what you have purchased before your marriage from stuff after. As a rule of thumb that is true.

BUT, If you purchased a boat before you married and spent $5,000 on upgrades after the marriage 

that may not be the case any more

.

The length of the marriage has a lot to do with this as well. Property in a 2 year marriage is viewed by judges differently as in an 18 year marriage.

We do not offer legal advice on how these items will be viewed in court, we are here to give you general advice as to what the judge wants resolved not how the court may resolve it.

You are free to negotiate however you wish. You are not bound in mediation by what you can or cannot exchange or divide. As long as it is reasonable

Having sound judgment; fair and sensible.

and equitable

Not equal but fair or close to the same.

.

Property Division Mediation

pets/animals

Pets are viewed by the courts as personal property. This is the same if it's dog, cat, bird, fish, etc. even livestock are considered property.

Asset Division

Asset Division Mediation

Asset Rule of Thumb

The person who takes the asset also takes any debt associated with that asset.

Asset division in divorce is separated by PhloxADR as to give you a better understanding of how to divide things.

Assets in divorce mediation are considered: Houses, bank accounts, 401Ks, retirement accounts, rental properties, vacation properties, businesses/business assets, high priced items like boats, planes, vehicles, and so forth. These items have a dollar value and may have a loan or mortgage attached.

Generally the person who takes an asset also takes any debt associated with it. This is a VERY good practice so that the ex-spouse cannot default on payment due to loss of a job or illness then you lose the asset to the lender.

These items can commonly be sold and the proceeds divided.

A good start before mediation is to list these on a piece of paper and get a value for them. Some common places to find asset prices are:

www.kbb.com
www.nadaguides.com
www.bucvalu.com
www.boattrader.com
www.aircraftbluebook.com
www.plane-values.com
www.zillow.com
www.housevalues.com
Local realtors
Commercial business Appraisers
And there are many others

Debt Division

Debt Division in divorce is very common and does not always have an asset to go with it. Debt division can be: credit cards, loans, repossession / foreclosure, personal guarantees, repayment to a retirement account, revolving line of credit and yes an asset that you both wish to sell which may have a negative balance.

These debts must be handled for the judge as to not have a new case after the divorce is final. We must decide who is paying how much (100%, 50/50, 80/20) and when (after sale, payment plan, lump sum).

Debt Division Mediation

Child Custody

Child Custody Mediation

Child custody in divorce and paternity cases is an entire section of it's own. Judges want to know: Who will the child live with primarily, When will each parent get to see the child , Who is responsible for registering for school and doctors and many other things.

Please understand this is not as simple as "I have custody and you can see them occasionally". That does not work with the judges. Custody is not one sided but a creation of co-parenting that sets time for each parent to spend quality time with the child.

Child Support

Child support in a divorce can be a heated and contested situation. Oklahoma, same with most states, has a guideline that is used to figure this computation. It is based on the income of both parents, who pays insurance, how many over nights each parent has, other dependents, and about 20 other items, so that anyone without a Phd in mathematics has difficulty figuring it out.

Child Support Mediation

In divorce mediation we handle child support a little differently. Whether you still love each other, hate each other or somewhere in between: you both created this child and they do not deserve your anger. Think of the child and what is best for them.

There is a level of reasonable support and judges will not accept ANY mediated child support agreement that is not reasonable.  All divorces have to be signed off by a judge as-well-as any paternity suit filed; so being reasonable on both sides is in your best interest.

We can handle customized child support plans to help you manage child support that are acceptable to judges and DHS.

Co-parenting

Co-Parenting Mediation

Co-parenting also called visitation is the time the child spends with the non-custodial parent to learn from them and be raised by them, even if its only a day.

Co-parenting is a better way to think about your relationship with each other and with your child. Many times biological parents will have a significant other or remarry, that doesn't change the fact the child was part of another person.

The child needs this attachment, in many cases, to have their self identity in life. The two of you will not be together anymore but the child needs support from their known other half.

Parenting Coordinator

A parenting coordinator is a way to help reduce friction between the parents with child related issues. This can be done with software or an actual person who intermediates via phone, text, email, in-person or software to help resolve minor disagreements. Parenting Coordinators can mediate or have final say or default to an arbitrator for a final ruling.

Holiday / Special Days

Co-Parenting also includes holidays and special days that each parent wants to spend with the child, remember the child is both of you.

One very common set of days are:

Summer Break  •  Spring / Fall Break  •  School Breaks

Some of the very common holidays to resolve are:

Christmas  •  Thanksgiving  •  Easter  •  New Years  •  Independence Day  •  Memorial Day  •  Mother's and Father's Day  •  The Child's Birthday

Some important days may include:

Native American Holidays  •  Religious Holidays  •  Military Days  •  Heritage Days  •  Other Special Occasions

We created a standardized co-parenting schedule to account for these and some usual agreements most can agree work best.  You still have the ability to modify anything in the agreement, this is just a starting point.

Holiday Special Day Mediation

Divorce Parenting Class

Co-Patenting Classes

Divorce Parenting Classes or Co-Parenting Classes hold a unique tool set of tools for both parents to learn. First off, these classes are NOT about you or some therapy session to keep you together. This is all about the child.  Second, you do NOT have to take them together.

Classes can be taken at local facilities or at certified online classes. Please check with the court clerk to see if your judge has an issue with certified online classes. Some just don't like them online so try to avoid an argument. You will receive a letter for the judge that may be required to be filed.

These classes are required by statute even though some judges may not force you to attend but they are a valuable thing for you do know.

You will learn such things as:

The child hurts differently than you and how to watch for signs.
A child will try to get you back together.
They ALWAYS feel they are the problem, since you're always talking about how child support is too high, child support is not on time, I have no money because of child support, she babies the child, he is too hard on the child, child visitation is not right, ………..  See the main theme – THE CHILD.
How to watch what you say as kids hear even if they don't react.
Child throwing a fit to go with a parent or return from a parent, is not always a problem but a cooping mechanism for sadness/anger.
If your child did not slam doors, cuss you, hit/bite people or throw things before the divorce – DON'T let them do it after.
Saying I hate you is a cry for help, means I'm very upset.
Never send money or notes to the other parent through the child, Parent up.!
Kids react differently at different ages and this will continue for years depending on their age and support.
Children receive VERY BAD advice from school, friends, and family.
How to watch for depression, it can be a killer.

Here are some places we have heard good things about.

Yearly Tax Benefits

Tax Benefits Mediation

Tax benefits for children in a divorce are handled a few different ways and in mediation it's mainly up to the parties. When you have a child you may have a tax break every year where this benefits you on taxes.

Commonly the parents alternate receiving the tax credit or if multiple children they each claim a child and so forth.

Parents have also been know to:

Give up their tax benefit in lieu of something else they wish to negotiate such as; an assest or property
Pay the tax benefit to a college fund
Invest in 401k or annuities for the the child
And many other creative methods

We cannot promise you will get to do this but we are here to open the lines of communications so this may be discussed and all options considered.

Alimony / Spousal Support

Alimony, also known as spousal support, is another greatly heated debate. In Oklahoma, this is decided on several factors; some factors are:

length of the marriage
ability to pay support
the need for support
your ability to get a job
your age, education and work background
if you separated by cashing out the bank accounts
the child's health or special needs

With all that said, spousal support is rarely permanent and usually only lasts a few years.

In divorce mediation we handle spousal support by seeing where the parties stand and their desires. We work with both sides to help them understand how the other spouse sees their situation and many times we can find customized or unique solutions that benefit both spouses.

Alimony Mediation

Custom Options

Special Needs Mediation

In divorce mediation, we can handle situations that may not even be considered in court. We have created many customized divorce plans for couples that have helped them handle unique situations.

Native American Heritage
Business Evaluations
Home / Private Schooling
College Funds
Special Needs Child
Payouts
Real Estate Division
Family Farm Distribution
Inheritance Separations
Adoptions
Youth Car Purchases
And Many other unique plans
Divorce and paternity cases are complex issues that have several factors and many interests. A large majority of people who have used mediation find that after the case is over:
they have a better working relationship with less fighting
the child is not as stressed
life gets back to normal faster with fewer issues
there is more money on both sides
fewer friends leave due to the stress and anguish
extended family has less hostility toward your ex-spouse
80% fewer trips to court after the divorce